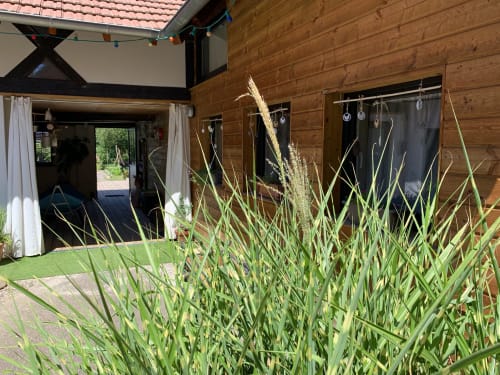 Located in an old workshop and covered with a wooden cladding, this charming furnished is full of idea and deco trick!
Here is the realm of DIY! : dresser revamped, cupboard door diverted to the headboard, floor and beams transformed into a washbasin ... everything was a pretext to make this place a unique place!
Located at the entrance of the village of Lipsheim - in the Eurometropolis Strasbourg - the accommodation of 70 m² consists, on the ground floor, of a living room dining room, a beautiful kitchen with all the necessary accessories to simmer and reheat and upstairs, 2 separate rooms with comfort certified by Stars of France, pledge of quality.